New work for Client Rotolight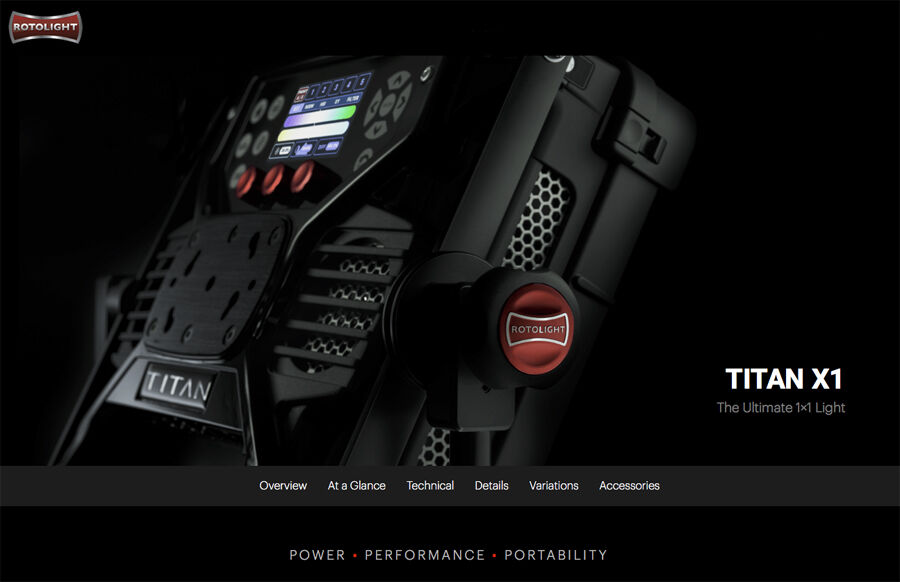 In 2019 commercial photographer Tim Wallace was approached by Rotolight to shoot all the product and launch photography for their new Titan X2 LED studio and location lighting system.
In 2020 just prior to lockdown he was back in studio to shoot their brand new system, the Titan X1, again for launch and use in all product and sales / marketing.
20/11/2020
The Rotolight Titan™ X1 is a ground-breaking LED soft light that utilizes state of the art RGBWW technology to provide unparalleled light output, outstanding colour accuracy and a suite of industry-first features designed to enhance your creative possibilities. Featuring over 25 patent protected technologies*, Titan™ X1 represents the pinnacle of LED lighting, pushing the boundaries of innovation and technical excellence.
As the brightest 1x1 soft light ever made, Titan™ X1 provides enough power to adapt to any lighting situation and performs excellently across the entire CCT spectrum from 3000K – 10,000K.
Rotolight Titan Website
Behind the Scenes in Studio with Tim Wallace and the very first Titan X2
© Copyright Declaration
All images shown on this site are protected by International Copyright Law and by the Copyright, Designs & Patents Act 1988.